The timing was spookily perfect.
I'd just gotten delivery of my new shirts and Bruce Foxton was running a competition to give away one of his favourite Melanddi Button Down shirts that he was still wearing 30 years on since the days of The Jam.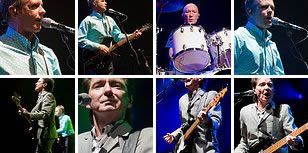 The least I could do was replace it for him, otherwise he'd be topless. Not a pretty sight!!!
Once Bruce saw the range he immediately wanted ALL the colour ways for himself, Russell and Smiley.
They're now being worn on From The Jam's "All Mod Cons" tour remembering that its 35 years since the release of this iconic album, and the band is currently touring the country,(Autumn 2013).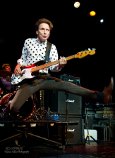 Checkout their website www.fromthejam.co.uk for all the remaining tour dates.
Both songs and performances are still as good as ever!!!
Bruce sent me some pics of himself presenting his Melanddi Shirt to the lucky winner